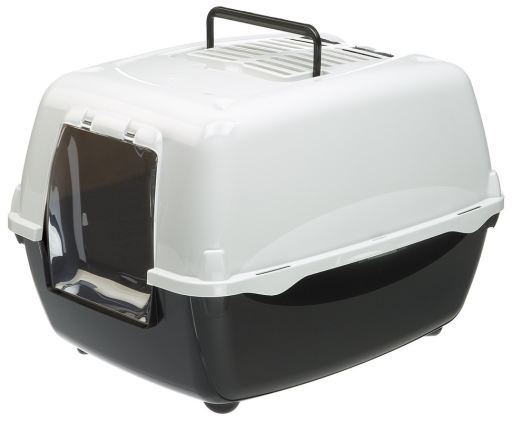 Description
Bella Covered Cat Litter Box Ferplast
Bella is a comfortable litter box for cats with rounded shapes and, above all, with a higher base to ensure greater comfort for the small feline and to better contain the litter and prevent it from spilling.
Made of thermoplastic resin, Bella Restyling is equipped with active carbon filters.
The filters are also available as spare parts: once their efficiency is exhausted, you can buy them separately and insert them in the upper part specifically designed for this purpose.
CHARACTERISTICS
Cat litter boxes
Comfortable rounded shape
Higher containment base to prevent litter spillage
Equipped with handle for easy transport
Detachable base and top for easy cleaning operations
Tilting door
Active carbon filters included
Features
Bella Covered Cat Litter Box Ferplast
Reference

8010690048079

Brand

Ferplast

Color

Grey/Black

Colors

Greys

Tray Shape

Rectangular

Size

43,5x56x37 cm

Product Type

Covered Sandboxes
Customer Reviews
Bella Covered Cat Litter Box Ferplast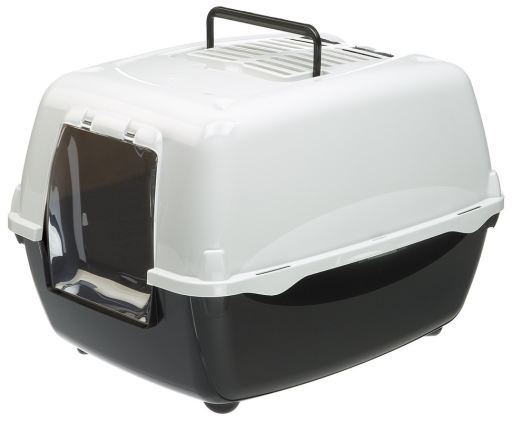 Prodotto coerente con la descrizione. Misure differenti, l'altezza superiore a 37 cm