Description
LITTER TRAY NIP PLUS 20 Ferplast
This is an open litter tray for cats with a removable plastic frame.

This plastic litter tray is very easy to clean and practical, allowing you to insert a hygienic tray liner bag and keep it firmly in place.

Nip Plus comes in two sizes for you to choose from: 10 and 20, depending on the size of your cat.

You will find that the hygienic tray liner bags, FPI 5361 (for Nip 10 Plus) and FPI 5362 (for Nip 20 Plus), fit the trays perfectly.

Available colours: Blue, Burgundy or grey base. With handy plastic frame to fix the hygienic bag Available in 2 sizes.
Features
LITTER TRAY NIP PLUS 20 Ferplast
Reference

8010690099552

Brand

Ferplast

Color

Blue

Colors

Blue

Tray Shape

Rectangular

Characteristics

Anti spill
Customer Reviews
LITTER TRAY NIP PLUS 20 Ferplast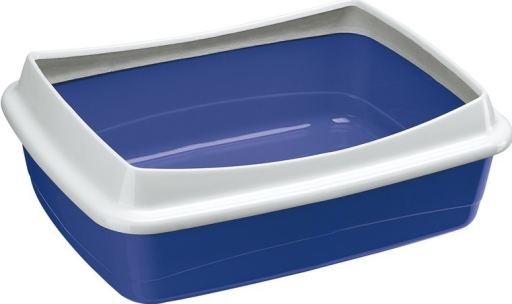 Chegou exatamente o que pedi