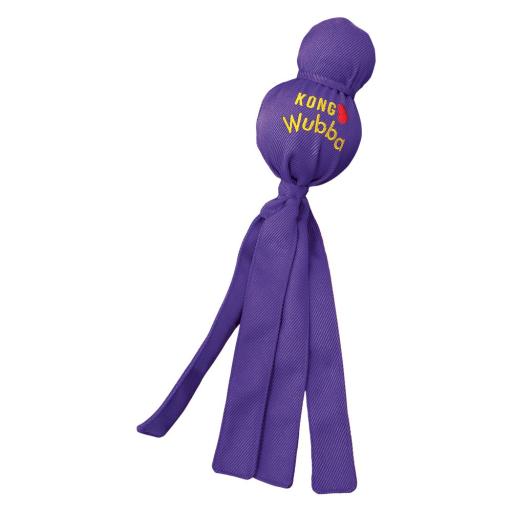 customer_also_bought_ani
Traveness

Traveness
Description
Wubba KONG
Dogs also need mental stimulation in addition to physical stimulation and for this you should use toys that are suitable.
Normally pets do not develop their cognitive abilities sufficiently, this can have consequences on their mood. This can lead to behavioral problems.
To avoid that and to get him to find the perfect balance between mind and body, you should offer him interactive toys.
You will also improve the bond with your furry friend while having fun and learning at the same time.

The KONG Wubba is a fun and interactive toy for tossing and pulling.
Durable, reinforced nylon fabric covers two balls: a tennis ball on top and a squeaker ball on the bottom.
Long tails make it easy to pick up and toss.
Dogs love to make the Wubba squeak and wag their tails back and forth.
- Coated with durable ballistic nylon for extra strength.
- Perfect for interactive games of shuffle, fetch and retrieve
- Squeaks for added fun
- Not designed for use in chewing sessions
- Available in three sizes: Small, Large and X-Large
Features
Wubba KONG
Reference

035585800011

Brand

KONG

Materials

Nylon, Canvas

Characteristics

Refillable

Size

XL, S, L

Product Range

KONG Interactive toys
Customer Reviews
Wubba KONG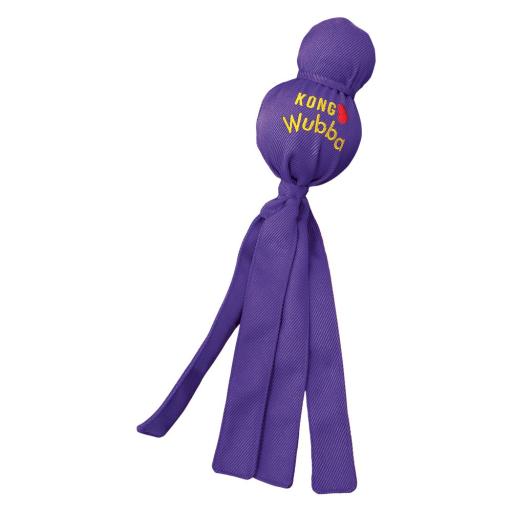 Brinquedo bastante resistente, que podemos utilizar de forma interativa para jogarmos diversos jogos com os nossos patudos. Tenho um em tamanho XL e realmente é bastante resistente, tanto que ainda esta intacto. Para além disso, tem um apito que desperta o interesse de qualquer patudo ;)
Notre dogue allemand adore