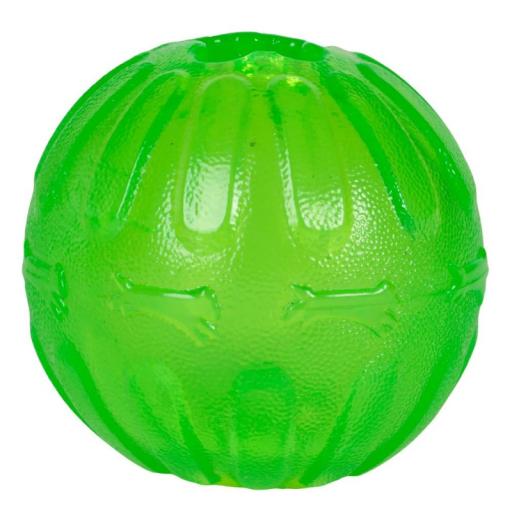 customer_also_bought_ani
Traveness

Traveness
Description
Treat Dispensing Chew Ball Starmark
Dogs also need mental stimulation in addition to physical stimulation and for this you should use toys that are suitable.
Normally pets do not develop their cognitive abilities sufficiently, this can have consequences on their mood. This can lead to behavioral problems.
To avoid that and to get him to find the perfect balance between mind and body, you should offer him interactive toys.
You will also improve the bond with your furry friend while having fun and learning at the same time.
Combat your pet's boredom with this prize ball. Your dog will have a great time playing while discovering how to get his hidden snack.
Extremely tough, yet gentle on your dog's mouth, the Treat dispensing Chew Ball is ideal for feeding your dog through or playing with.
Offers the use of a variety of treats and treats.
Increase the challenge by adding feed or small treats inside.
Made of virtually indestructible material
Stronger than rubber! Ideal for strong chewers. Latex, vinyl and phthalate free.
Offers hours of challenging play
Refillable ball system encourages play which helps reduce anxiety and boredom behaviors.
Features
Treat Dispensing Chew Ball Starmark
Reference

873199000249

Size

L, M, M-L

Brand

Starmark

Diameter

7 cm, 9 cm, 10 cm

Materials

Rubber

Type

Balls
Customer Reviews
Treat Dispensing Chew Ball Starmark